Alpaca Balloonza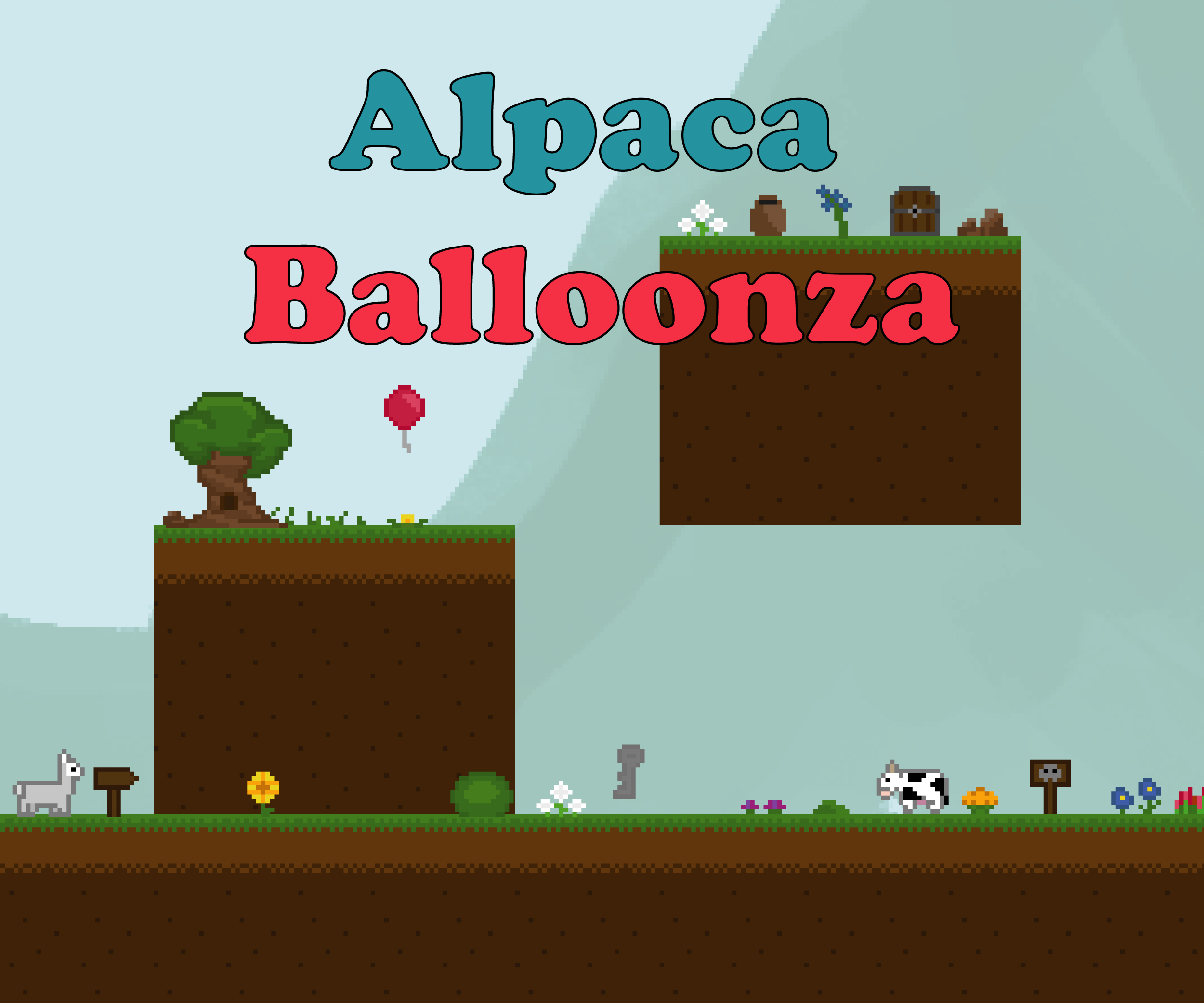 Headbutt, spit, and kick your way through the levels. Take down bosses. Use the balloons you collect to upgrade your movements, like double jumping, floating, and more.
Navigate through the winding levels to find the secret passages. Levels feature alternative routes and special grottoes! Can't get to the end of one path? Try again after you've unlocked a permanent character boost!
Collect keys to unlock chests with cosmetic upgrades such as; top hats, costumes, clothes or different Alpaca skins! Conquer the world as an Alpaca. See the Alpaca. Embrace the Alpaca. Be the Alpaca.
Alpaca Balloonza is now being created in Unity by me (aided by 2 wonderful individuals).
Eventually the GUI will get a make-over but for now, it serves it's purpose. - check out the devlog if you want to keep up with updates and patch notes (once a new Unity coded alpha is released). Alpaca Balloonza is also on Tumblr. Just Search #Alpaca Balloonza
Controls: You can use the left and right arrows to move, and the space bar to jump. Press Esc to access the PowerUp Shop (and to close it). Attack functions are in development. The only one currently available is w.
**To install, just extract the zip and click Alpaca Balloonza Shortcut!! Feel free to leave comments, suggestions and feedback!

**Currently, the only attribution due is to Zeyu Ren for his background images from OGA (serving as a placeholder). Thank you Zeyu.